Thruway Toll Adjustment Proposal
Highlights | Tolls on Gov. Mario M. Cuomo Bridge | News | Toll Schedules | Additional Info | Public Hearings and Comments
On Monday, Dec. 5, 2022, the New York State Thruway Authority Board of Directors authorized the first step of the public toll adjustment process on the New York State Thruway system which will include public hearings, receiving and considering public comments, and ultimately final consideration by the Thruway Authority Board of Directors within the next year. The Thruway is a user-fee supported roadway and receives no federal, state, or local tax dollars.
The Thruway Authority, supported by analysis from its independent traffic engineering consultants, has determined that there are additional revenues required for the Authority to fulfill its system-wide operating, debt service, and capital needs through the upcoming forecast period.
Toll Schedules:
Highlights
Statewide tolls remain frozen system-wide through 2023.
Proposed financial plan maintains some of the lowest toll rates in the country
2024 would be first toll adjustment for system-wide NY E-ZPass customers since 2010 (14 years)
Two system-wide toll rate adjustments - On Jan. 1, 2024 and Jan. 1, 2027, base NY E-ZPass rates increase by five percent from prior levels (currently 4.5 cents per mile will increase to 4.9 cents per mile in 2027).
Standard Toll rates for Non-NY E-ZPass (currently 5.1 cents per mile for passenger cars) and Tolls By Mail rates (currently 5.8 cents per mile for passenger cars) will increase to 8.6 cents per mile for both groups by 2027.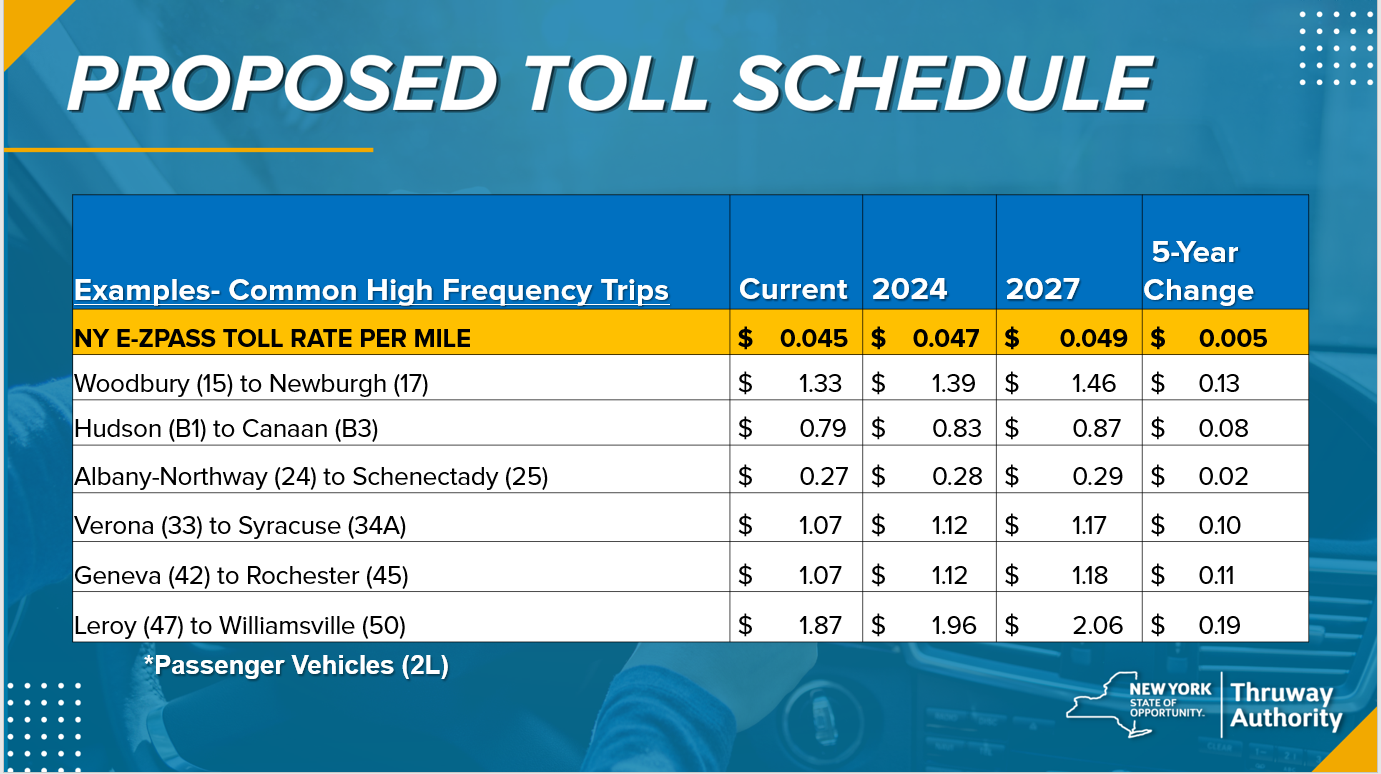 Tolls on the Gov. Mario M. Cuomo Bridge
Tolls remain frozen through 2023
Beginning on January 1, 2024, provide $0.50 annual increases to the base NY E-ZPass toll rates on the GMMCB through 2027.
Continue GMMCB Commuter Discount Plan (40% Discount) and INCREASE Westchester and Rockland Resident Discount Plan for the GMMCB (from 17% to a 20% discount).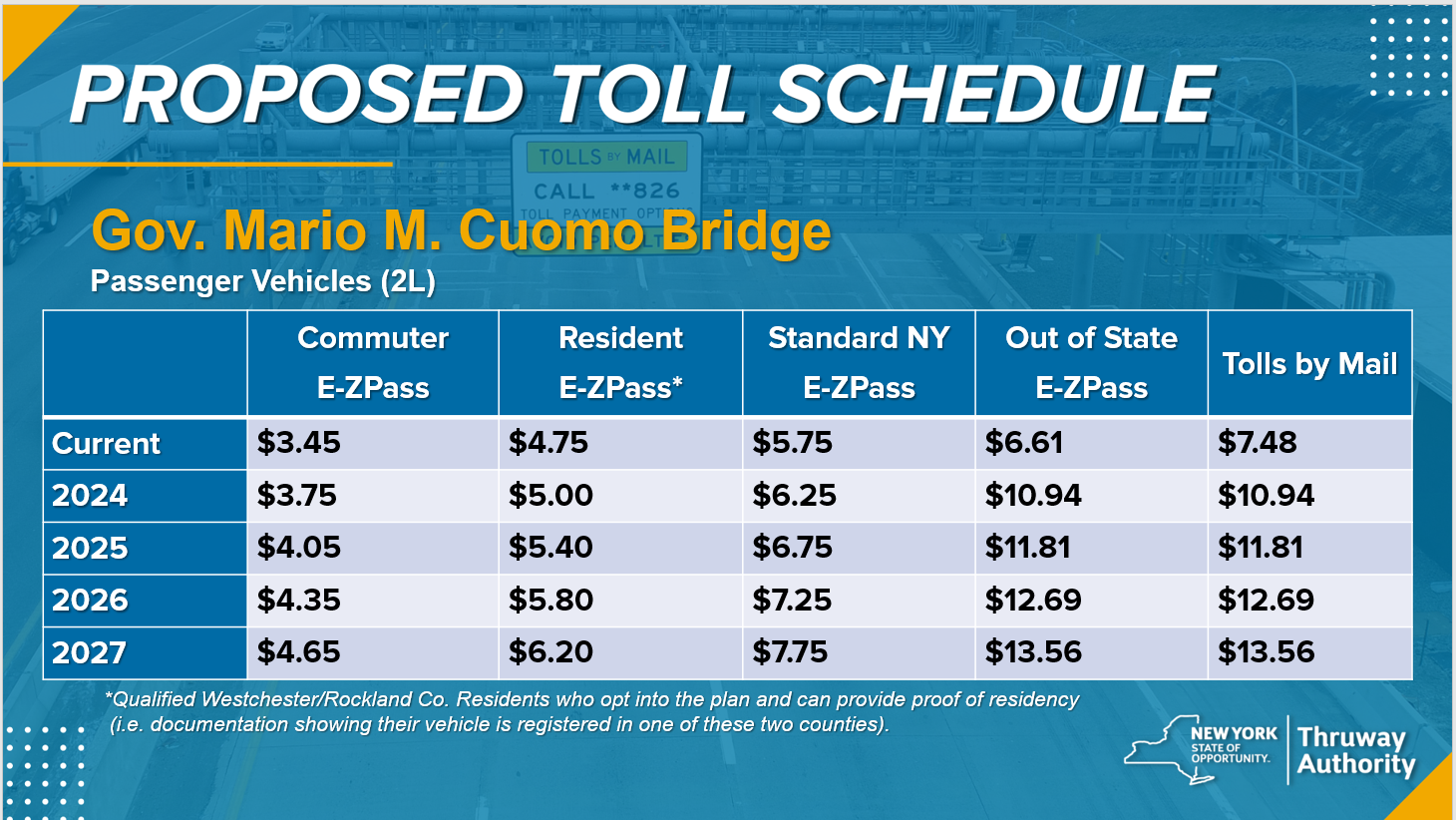 News
Press Releases:
Additional Toll Adjustment Information
Public Hearings
The Thruway Authority will hold public meetings across the state. Dates, times, and locations will be determined at a later date.
Public Comments
Members of the public may submit comments by email to tollcomments@thruway.ny.gov or mail in comments to:
Toll Comments
c/o Legal Department
New York State Thruway Authority
200 Southern Blvd.
P.O. Box 189
Albany, NY 12201-0189
News/Meetings