Employment Opportunities
Job Openings |Apply Today | Employment Information
JOIN OUR TEAM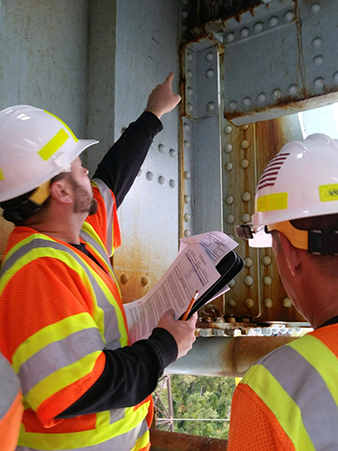 The Thruway Authority recognizes that the talent, hard work, and dedication of our employees is the driving force behind our success. We offer competitive pay and excellent benefits, along with numerous training programs and outlets for professional development.
Some of the benefits enjoyed by Thruway Authority employees are:
Health Insurance
Prescription Coverage
Dental and Vision Plans
Paid Holidays, Sick, and Vacation Leave
Remote Work Options (Based on eligibility and subject to management discretion)
Pension Eligibility

If this is your first position in public service contributing to a public pension, as a Tier 6 member you only need five years of service to be vested and eligible for a pension benefit once you meet the minimum age requirements.

Deferred Compensation
Tuition Assistance Program
College Savings Program
On-The-Job Training
Pre-tax Programs for Medical Expenses, Child Care and Elder Care
Career opportunities are available in multiple locations from the lower Hudson Valley to Buffalo. We invite you to build and advance your career with the Thruway Authority.
JOB OPENINGS:
MAINTENANCE
ENGINEERING
APPLY TODAY!
Download Employment Application

Complete the Employment Application, save or print it, and send to the email address or mailing address below:
recruiter@thruway.ny.gov
P.O. Box 189
Albany, NY 12201-0189

Indicate the area(s) of employment preference (Albany, New York, Syracuse or Buffalo) upon submission of Employment Application.

Thruway Authority Employment Information
The New York State Thruway is an equal opportunity/affirmative action employer.
New York State Human Rights Law prohibits discrimination based on age, race, creed, color, national origin, sexual orientation, military status, sex, disability, marital status, gender identity, prior arrests, prior conviction records, predisposing genetic characteristics or domestic violence victim status.
The New York State Thruway Authority provides reasonable accommodations to applicants with disabilities. If you need a reasonable accommodation for any part of the application and hiring process, please notify the Bureau of Equal Employment Opportunity and Diversity Development at 518-471-4321 or send an email to accommodations@thruway.ny.gov.
Civil Service examinations are required for many Thruway Authority positions. Please visit the NYS Department of Civil Service
website for listings of upcoming Civil Service exams and job openings.
---
Contact Us