Service Area Redesign and Redevelopment Project Background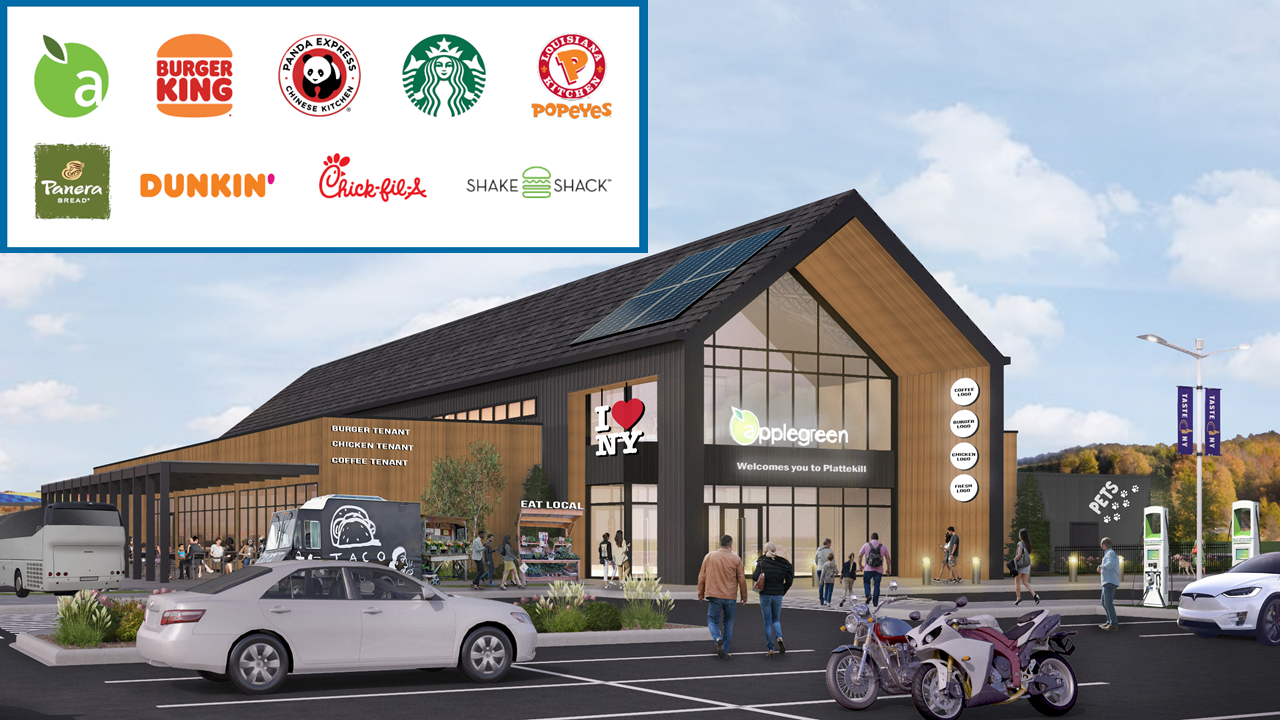 Project Background
The 2018 State of the State address included a proposal to reimagine and redevelop all 27 New York State Thruway Service Areas through a public-private partnership
On April 18, 2018, the Authority issued a Request for Expressions of Interest (RFEI) and invited interested parties in the hospitality, tourism, travel, freight transportation and public sectors to provide input on operational, logistical and environmental components to potentially help shape the future development of a Request for Proposal. The Authority was looking for best practices, appropriate business models and fresh insight into customer preferences.
The same day the Authority released a customer survey (View 2018 Customer Experience Survey Results) to gather input from the traveling public on what amenities they'd like to see at the Service Areas. The survey was broken down by the type of customer that travels on the Thruway (eg: commercial operator, commuter, leisure) and asked customers to rate the current services and their experiences at the Service Areas and sought input on future customer preferences. Results of the survey were provided in the Request for Proposals for potential bidders.
The Request for Proposal (RFP) for the design, construction, financing, operation, and maintenance of the Authority's 27 Service Areas was issued on October 15, 2018. Through a competitive bidding process, Empire State Thruway Partners (Empire) submitted a $450 million investment plan to rebuild 23 of the 27 service area restaurant buildings and provide significant renovations and upgrades to the remaining four.
On May 12, 2020, the Authority Board approved entering into an agreement with Empire and the NYS Attorney General and NYS Office of the State Comptroller approved the lease in January 2021.
The contract with Empire includes a 33-year term, with two phases of construction. Phase one includes 16 service areas with staged reconstruction beginning in 2021. Phase two includes 11 service areas with renovations scheduled to begin 2023. To ensure continuity of services to Thruway customers during construction, no two consecutive service areas in the same direction of travel will be closed for renovations at the same time.
The Authority's conceptual plan in the RFP envisioned different levels of service for each service area location based on sales history, traffic data, current services offered to the traveling public and services they'd like to see in the future. Empire proposed different levels of service and building size based on this.
Service Areas
*Fuel services will remain available during construction at all Service Areas