Air Quality and Greenhouse Gas Reductions
Cashless Tolling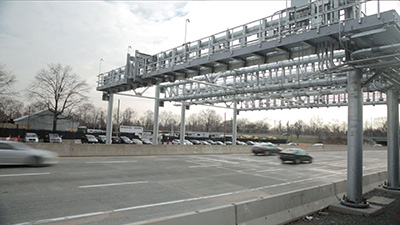 The Thruway Authority modernized its 570-mile transportation system by implementing system-wide cashless tolling. This $355 million transformative investment reduces congestion, improves traffic flow, is better for the environment, and allows for non-stop travel on New York's toll roads, bridges and tunnels. The Design-Build contract was awarded in August 2019, construction began in late 2019 and it was completed in October 2020. The entire Thruway system converted to cashless tolling on November 14, 2020. The last phase of the project is the removal of the remaining plazas and realignment of the ramps and interchanges. Six toll plazas were removed by the end of 2020 and the remainder will be removed by the end of 2021.Systemwide, the reduction of greenhouse gases resulting from the implementation of cashless tolling benefit the climate. The project resulted in GHG emission reductions estimated to equate to an approximate annual savings of 4.4 million gallons of gasoline, or $10.7 million.
Service Area Modernization
The Service Area modernization project is designed to promote sustainability by implementing strategies to reduce energy consumption and greenhouse gas emissions. The Project is anticipated to begin mid-2021 and will incorporate the United States Green Building Council's Leadership in Energy and Environmental Design (LEED) principles and renewable sources of energy to support New York State Executive Orders 88 and 166, as well as the Climate Leadership and Community Protection Act.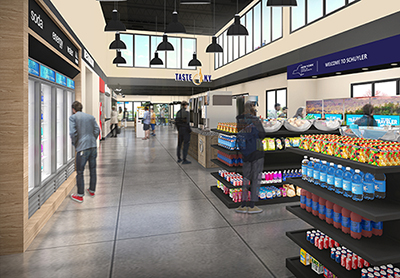 Green Discount Plan
As part of the Thruway Authority's continued commitment to Environmental Stewardship, the Authority offers a special 10% discount to Plug-In Electric and Plug-In Hybrid vehicles. To find out more information on this program, please visit the Green Discount Plan page.
Protecting Our Environment